A little paradise for rent in the Dordogne
Your next holiday rental château in the Dordogne
This discreet and relaxing place offers you an unforgettable stay with your family and your friends...
Family château for 10 people,
5 bedrooms and 5 bathrooms,
4 large reception rooms, 1 large kitchen.
private pool with dominant view,
discreet, protected and restful place,
close to tourist sites, but very quiet,
in the heart of 100 hectares of meadows and forest.
2 hours from Bordeaux and Toulouse,
1 hour from Saint-Emilion,
15 minutes from the most outstanding sites of the Dordogne,
45 minutes from Sarlat,
5 minutes from the Dordogne river,
25 minutes from Bergerac airport,
5 minutes from Lalinde train station,
on the border with "Périgord Pourpre" and "Périgord Noir",
in the heart of the "Pays des Bastides" (Land of Country Houses).
Cherish the tranquility...
The château lies in a peaceful setting within a highly protected environmental area, in the heart of forests and green meadows,
Access to the château is via a magnificent 500 metre long avenue, lined with cedars and linden trees.
The authentic main courtyard welcomes visitors on a journey through the centuries, to discover the history of Saint-Exupéry, one of the oldest families of the Périgord.
Built in a prominent position, the château offers superb 360º panoramic views over a sea of forest, in particular on the side overlooking the swimming pool, reserved exclusively for guests.
Deer, does and stags, and owls are often seen in autumn, and the bellow of the stag can be heard. The château is situated in an unspoilt authentic natural setting.
...in the "Pays des bastides"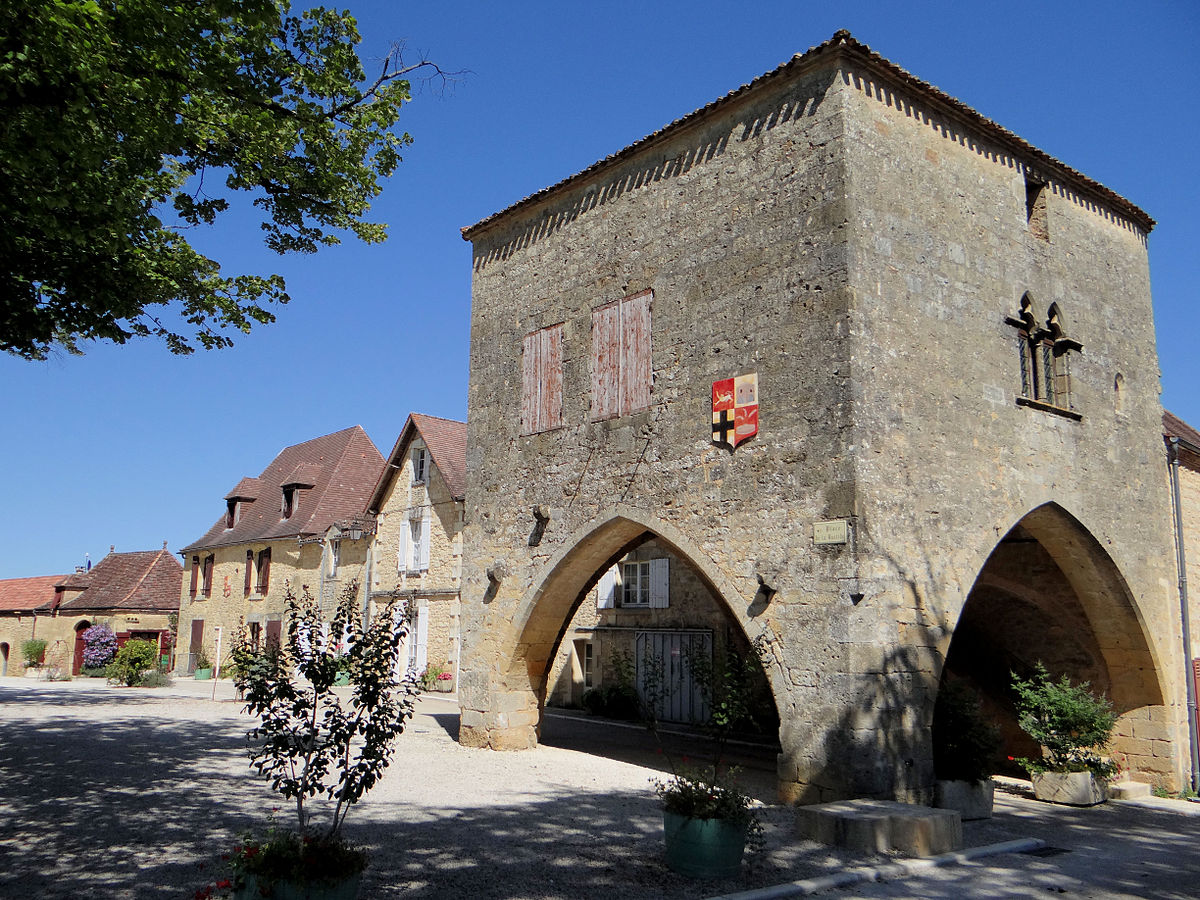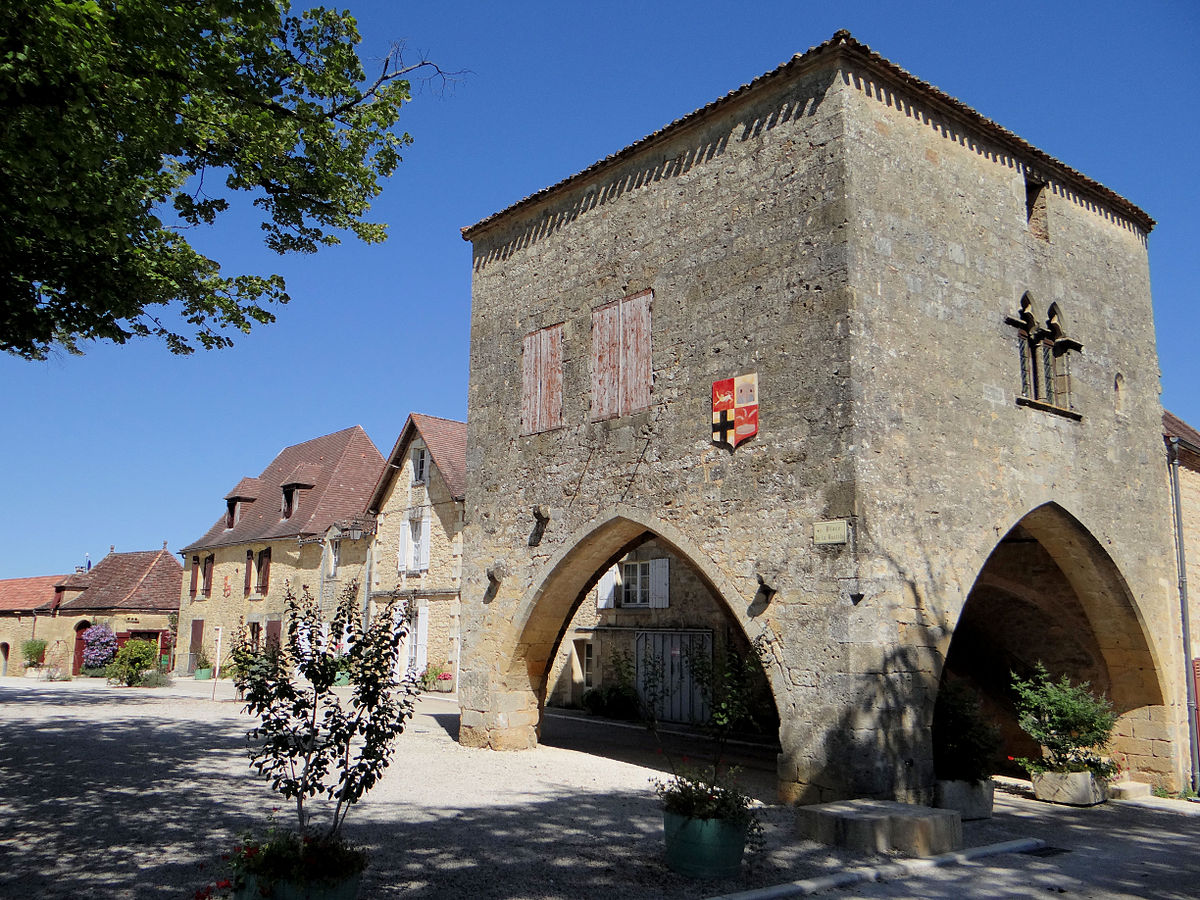 The beautiful village of Molières ... 5 minutes from the castle, this English Bastide was founded in 1284. It is the smallest country house in Périgord. It has never been completed and to this day remains a charming little village with: its Gothic Plantagenet church, its central square and the remains of a fortified castle. It is good to walk there in the carreyrous (small alleys).
10 minutes away, on the Route of Santiago de Compostela, lies the Cadouin Abbey, and its famous cloister (a UNESCO World Heritage Site). Founded in 1115 by Geraud de Salles and affiliated with the Cistercian Order in 1119: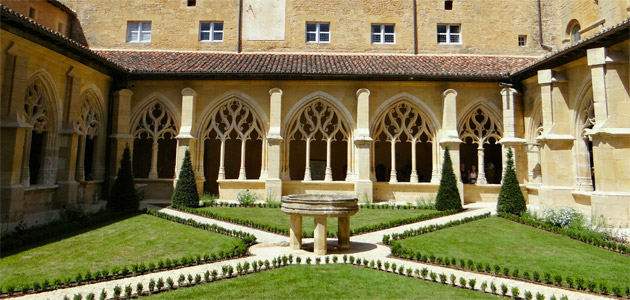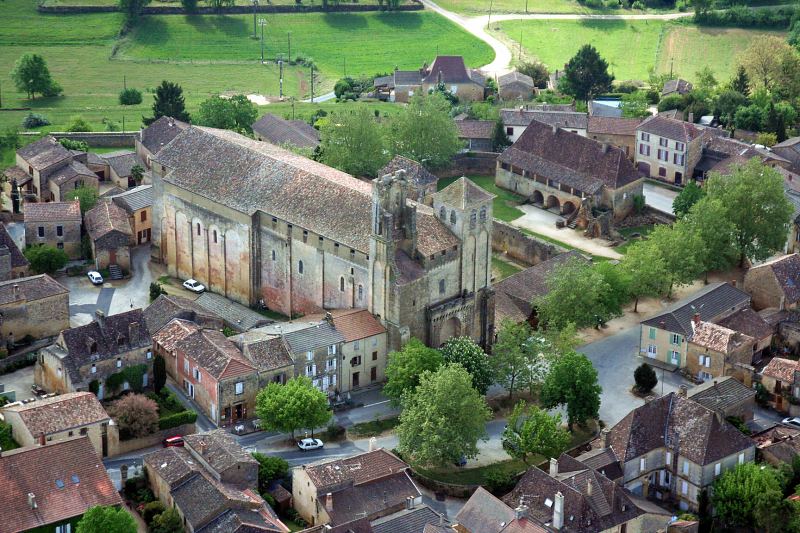 5 minutes away, again on the Route of Santiago de Compostela,
one of the architectural jewels of the Périgord, Saint-Avit-Sénieur
is listed as a UNESCO World Heritage site since 1998. Between 1060 and 1065, some monks lived near the tomb of Saint-Avit which was in the valley west of the Abbey. The construction of the abbey began in the 12th century...

Right nearby, the bastide of Beaumont-du-Périgord